Leonardo Leo – Oratorio per il Santo Natale - Christmas Oratorio (2006)
Leonard Leo – Oratorio per il Santo Natale (2006)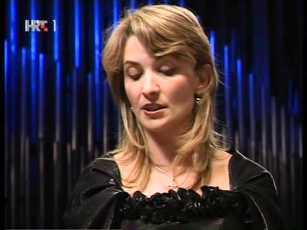 1. Oratorio di Natale 		1:07:03

Klasja Modrušan – soprano
Valentina Fijačko - soprano 
Miriam Artiaco - soprano
Symphony Orchestra of Croatian Radio and Television
Mladen Tarbuk – conductor

World premiere, Zagreb, 2006.

The son of Corrado de Leo and Rosabetta Pinto, he went to Naples in 1709 and became a pupil of Nicola Fago at the Conservatorio S Maria della Pietà dei Turchini. At the beginning of 1712 his S Chiara, o L'infedeltà abbattuta, a dramma sacro, was performed at the conservatory; from the fact that it was performed again in the viceroy's palace on 14 February it would seem that Leo's work attracted unusual attention. On finishing his studies he was appointed supernumerary organist in the viceroy's chapel on 8 April 1713 and at the same time was employed as maestro di cappella in the service of the Marchese Stella; he is also said to have been maestro di cappella of S Maria della Solitaria.
As early as 13 May 1714 his first opera, Il Pisistrato, was staged. There followed commissions for opera arrangements, intermezzos and serenatas, and in 1718 a second opera, Sofonisba. From Caio Gracco (1720) the list of his opera commissions continues without a break up to his death. In 1723 he wrote his first opera for Venice, and in the same year, with La 'mpeca scoperta, he turned for the first time to the developing genre of Neapolitan commedia musicale; from then on he was regarded as one of the leading composers of comedy.
On Alessandro Scarlatti's death in 1725 Leo was promoted to first organist of the viceregal chapel. In the following years he lost his supremacy as a composer of serious opera in Naples to his rivals Vinci and Hasse, and between 1726 and 1730 he apparently received no commissions for opera at the Teatro S Bartolomeo in Naples. He did however write serious operas for Rome and Venice, and in Naples he pursued his career as a composer of comic operas. After Hasse's departure and Vinci's death in 1730, Leo became the dominant figure in Neapolitan musical life. He succeeded Vinci as pro-vicemaestro and on Mancini's death in 1737 he became vicemaestro of the royal chapel. He was repeatedly given leave to fulfil commissions for operas elsewhere (1737 Bologna, 1739 Turin, 1740 Turin and Milan), and through the family connections of the Neapolitan royal family he received commissions from the Spanish court. Even greater than his reputation as an opera composer was the esteem he acquired as a composer of oratorios with his settings of Metastasio's S Elena al Calvario and La morte di Abele.
Leo also became prominent as a teacher: from 1734 to 1737 he taught as vicemaestro at the Conservatorio S Maria della Pietà dei Turchini, in 1739 he succeeded Feo as primo maestro at the Conservatorio S Onofrio and in 1741 he also took over the duties of primo maestro at the S Maria della Pietà dei Turchini in succession to his own teacher, Fago. The Miserere for double choir in eight parts and organ (March 1739) appears to be the first of his works aimed at the reform of church music, closely connected with his activities as a teacher. In both respects he was in competition with Francesco Durante, who taught at the two other conservatories in Naples. On Domenico Sarro's death (25 January 1744) Leo at last became maestro di cappellaof the royal chapel. He immediately composed a series of a cappella compositions (with continuo) for the use of the royal chapel during Lent and reformed the orchestra of the royal opera, but he died after only nine months in office. --- neapolitanmusicsociety.org
download (mp3 @256 kbs):
yandex mediafire ulozto solidfiles global-files
Last Updated (Tuesday, 30 March 2021 19:55)