Lennie Tristano – Jazz & Blues 1945-47
Lennie Tristano – Jazz & Blues 1945-47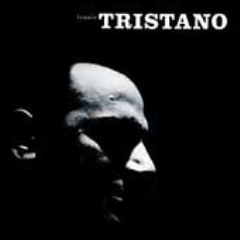 1 - Glad Am I
2 - This Is Called Love
3 - Blame Me
4 - I Found My Baby
5 - I Can't Get Started With You
6 - I Surrender Dear                  play
7 - Blues
8 - Interlude
9 - Blue Boy                          play
10 - Atonement
11 - Lennie Tristano - Coolin' With Ulanov
12 - I Surrender Dear (2)
13 - Hot House
14 - How Deep Is the Ocean
15 - Don't Blame Me

1 - 4: Lennie Tristano: Piano Solo (Nov 1945)
5 - 8: Lennie Tristano: Piano, Billy Baur (Guitar); Clyde Lombardy (bass); (Oct 1946)
9 - 11:Lennie Tristano: Piano;Billy Baur (Guitar); Bob Leninger (MAy 23 1947)
12: Lennie Tristano: Piano, Billy Baur (Guitar); Ray Brown (Bass) (Sep 17 1947)
13: Lennie Tristano: Piano, Billy Baur (Guitar); Dizzy Gillespie (Trumpet);
 Charlie Parker (Alto Sax); Ray Brown (Bass); Max Roach (Drums) (sep 13 1947)
14: Lennie Tristano: Piano, Billy Baur (Guitar); Dizzy Gillespie (Trumpet); Charlie Parker (Alto Sax);
 John LaPorta (Clarinet); Ray Brown (Bass); Max Roach (Drums) (sep 20 1947)
15: Lennie Tristano: Piano, Billy Baur (Guitar); Tommy Porter (Bass); 
 Buddy Rich (Drums) (Nov 8 1947)

Leonard Joseph Tristano (19 March 1919 – 18 November 1978) was a jazz pianist, composer and teacher of jazz improvisation. He performed in the cool jazz, bebop, post bop and avant-garde jazz genres. He remains a somewhat overlooked figure in jazz history, but his enormous originality and dazzling work as an improviser have long been appreciated by knowledgeable jazz fans. In addition, his work as a jazz educator meant that he has exerted a substantial influence on jazz through figures such as Lee Konitz and Bill Evans.
Tristano was always explicit about acknowledging his enormous debt to Charlie Parker and Bud Powell. (Other key ingredients in his style were Nat King Cole and Art Tatum, influences most audible in his early drummerless trio recordings.) Though he and his followers remained at something of a slant to mainstream bebop, Tristano did on occasion play and record with bebop's preeminent figures such as Dizzy Gillespie and Charlie Parker, and Tristano was a pallbearer at Parker's funeral. Often the "Tristano school" has been contrasted with bebop, however, by being labelled "cool jazz", though this risks lumping his music in with unrelated styles like the West Coast cool jazz of the 1950s.
Leonard Joseph Tristano (ur. 19 marca 1919 w Chicago, zm. 18 listopada 1978 w Nowym Jorku) – amerykański kompozytor i pianista jazzowy.
Pierwszą płytę nagrał w 1949 r. dla Capitolu. Teoretycznie uznany za twórcę cool jazzu. Muzyka szkoły Tristano w znacznym stopniu uformowała wyobrażenia laików o cool jazzie jako o muzyce chłodnej, intelektualnej, pozbawionej emocji. Z pewnością właśnie Lennie Tristano i jego muzycy improwizowali ze szczególną swobodą, a centrum ich zainteresowania stanowiła improwizacja linearna. Stronił od występów publicznych. W 1962 r. nagrał płytę solową "The New Lennie Tristano", która została uznana za kamień milowy w historii pianistyki jazzowej. Występował okazjonalnie w Blue Note. Pomimo że był Amerykaninem, wyznawał europejską koncepcję sztuki, dlatego też był znacznie popularniejszy w Anglii i Francji niż w rodzinnym kraju. Był jednym z niewielu, którzy wywarli wpływ na rozwój jazzu i przyczynili się do tego, że ten gatunek muzyki został uznany za sztukę. Nie dążył ani do sławy ani do zaszczytów. Powiedział kiedyś: "Sztuka nie jest komercyjna – kiedy staje się towarem, przestaje być sztuką".
download (mp3 @192 kbs):
uploaded yandex 4shared mega solidfiles cloudmailru filecloudio oboom
Last Updated (Wednesday, 14 January 2015 20:29)