UnSun - Clinic For Dolls (2010)
UnSun - Clinic For Dolls (2010)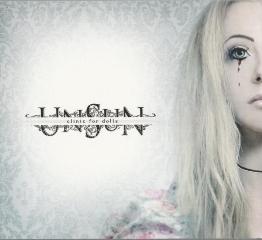 01. The Lost Way    [0:05:38.58]
02. Clinic For Dolls    [0:04:18.49]
03. Time    [0:04:26.46]
04. Mockers    [0:04:07.27]
05. Not Enough    [0:04:15.32]
06. The Last Tear    [0:04:19.45]
07. Home    [0:04:26.07]
08. I Ceased    [0:04:36.27]
09. A Single Touch    [0:04:35.56]
10. Why    [0:03:30.69]

Aya – Vocals
Mauser - Guitar, Sampler
Heinrich – Bass
Vaaver - Drums

"Mauser, co ty odpierdalasz?". Mniej więcej w takim tonie część osób w 2008 roku przywitała debiutancki krążek UnSun "The End Of Life". Album zespołu dla którego angaż w Vaderze poświęcił jeden z najzdolniejszych polskich gitarzystów w metalu, przywołany Mauser. Najwyraźniej krytyka nie przeszkodziła mu w kontynuowaniu twórczości pod nowym szyldem, a dowodem tego jest drugi studyjny album UnSun "Clinic For Dolls". Jeśli jeszcze przy poprzednim krążku, obok dwóch wiodących postaci UnSun, przewijały się nazwiska perkusisty Wawrzyńca Dramowicza i basisty Heinricha, to następca "The End Of Life" jest albumem przede wszystkim współpartnerskim, napisanym przez Mausera i Ayę. To właśnie na ręce tego męsko-żeńskiego duetu można składać wszelką krytykę lub pochwały. Mi osobiście znacznie bliżej drugiej kategorii opinii, bo moje wszelkie wątpliwości o sensie funkcjonowania UnSun w pył rozbił "Clinic For Dolls". Ten krążek to zabójca w swojej klasie.
Nowy album UnSun wypełnia materiał, którego nie uraczymy często jeśli chodzi o polskich wykonawców, bo trudno wymienić rodzime zespoły, które z taką precyzją potrafią zaserwować ponad czterdzieści minut żywej inspiracji gothic metalem. Aya i Mauser nie kombinowali z brzmieniem, ani nie przesycili krążka nadmierną ilość pomysłów. Słuchając "Clinic For Dolls" można odnieść wrażenie, że jego twórcy dokładnie wiedzieli jaki cel chcą osiągnąć. Mniejsza o etykietowanie, czy inspiracje, bo nowy album UnSun równie dobrze może żyć własnym, suwerennym życiem. Pomijając jedną, może trochę przesłodzoną balladę ("The Last Tear") album bogaty jest w zestaw zadziornych riffów, solówek i wypuszczeń gitarowych Mausera, które z różnym natężeniem i z różną prędkością oprowadzają przez "Clinic For Dolls". Dzięki naprawdę umiejętnie skonstruowanej wymianie perkusyjno-gitarowej krążek niejednokrotnie przywołuje skojarzenia z charakterystycznym, niejednolitym klimatem groove ("Mockers"," Not Enough" czy "A Single Touch"), ale o wiele więcej w nim heavy metalowego zacięcia zrobionego na klasycznych i ciętych pół riffach. Znamienne dla "Clinic For Dolls" jest, że mocniejszą, metalową stronę krążka trochę przysłania jej druga, o wiele bardziej rockowa. Nie chodzi mi tutaj o całe mnóstwo elementów melodyjnych czy klimatycznych sampli spod ręki Mausera, ale o fragmenty związane z partiami wokalnymi. Ilekroć słyszymy piękne wokale Ayi tyleż razy linie instrumentalne UnSun są wycofywane, chyba trochę pod Ayą chowane. Chodzi tu pewnie o to aby wokalistka otrzymała jak najwięcej autonomii, o muzyczną ekspozycję jej talentu. Nie jest to w żadnym wypadku mankament tego wydawnictwa, bo za dużo w Polsce wokalistek w metalu nie mamy, a w tym wypadku można mówić o prawdziwym talencie. Utwory na krążku nie są jakoś specjalnie długie czy skomplikowane. Ich głównym atutem jest to, że wchodzą od razu i nie męczą. Wciągają i opowiadają swoje własne historie (te napisane przez Ayę). Być może duet powinien pomyśleć przy następnym materiale o większej ilości improwizowanych partii, bo rozkrzyczana Aya (utwór tytułowy czy "Why") lub wyciągnięte struny Mausera ("A Single Touch" - miazga!) naprawdę mogą się podobać.
Kiedyś tam, gdy na jednej scenie widziałem u boku Petera wymiatających na wiosłach Mausera i Saimona, trudno mi było sobie wyobrazić, że panowie wkroczą na drogi dalekie od death metalu. Stało się inaczej, w obu przypadkach nieoczekiwanie, ale też i korzystnie. Tyle, że aby uzbroić się w taki pogląd trzeba najpierw przebić się przez mur twardego etykietowania. Problemem raczej nie jest zagadnienie na ile sięga tolerancja fanów death metalu, bo Mauser Anno Domini 2010 to człowiek z nowymi pomysłami. Wybornymi, ale dla nowej grupy osób nastawionych na mniej surowości, a większą dawkę wirtuozerii, nastroju, sprawnych konstrukcji i kobiecej subtelności. "Clinic For Dolls" jest wizytówką tych słów. Bardzo udany krążek. ---Robert Bronson, metalside.pl
Before reading any further - people, please remember to keep your brains inside your skulls and please remember a little word called "perspective". UnSun is a really melodic, accessible, and somewhat poppy sounding band. If you're expecting to hear a Gorguts tribute album while listening to an album called Clinic For Dolls, then there is seriously something wrong with you. With that said, let's move on, shall we?
UnSun play a pretty straight forward keyboard drenched, female fronted form of melodic metal. I suppose some would consider UnSun "gothic metal", but a title such as that would give off the wrong impression for an album like this, as gothic generally implies that there is some sort of dark atmosphere somewhere. Despite lyrical content which carries more of a darker emotional tone to it, the overall feeling of the album is fairly bright, what with its soaring guitar & vocal leads and epic keyboards that dominate the album.
So what about quality? With an album like this it's difficult to say, it brings us back to perspective. It's poppy, soft, catchy and about as melodic as it gets. There is some solid heavy riffing throughout the album (the guitar solo in "I Ceased" being one of the strongest points), but this band doesn't seem to have any delusions as to their targeted fan base; in other words, they're clearly not trying to be the next Slayer. That being said, the heavier moments are great, songs like "Time" and "Why" have a fantastic contrast of melody versus aggression, unfortunately these moments tend to be a little too few and far between to give the album an overall heavy feel to it.
Obviously not an album for extreme metal fans, but definitely worth checking out if melody is what you value most in your metal. You know, the whole Nightwish type appeal. ---Doc Godin, metalstorm.net
download (mp3 @320 kbs):
yandex 4shared mega ge.tt cloudmailru uplea