Bukka White - Parchman Farm (1970)
Bukka White - Parchman Farm (1970)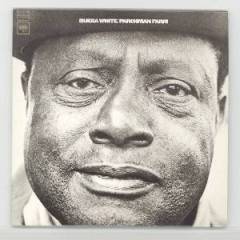 Parchman Farm 1937-1940  
- Pinebluff Arkansas 
– Shake 'Em On Down 
- Black Train Blues 
- Strange Place Blues 
- When Can I Change My Clothes 
- Sleepy Man Blues 
- Parchman Farm Blues 
- Good Gin Blues 
- High Fever Blues 
- District Attorney Blues 
– Fixin' To Die Blues 
- Aberdeen Mississippi 
- Bukka's Jitterbug Swing 
- Special StreamLine

Mississippi State Penitentiary (MSP), also known as Parchman Farm, is the oldest prison and the only maximum security prison for men in the state of Mississippi, USA.
Begun with four stockades in 1901, the Mississippi Department of Corrections facility was constructed largely by state prisoners; it is located on about 28 square miles (73 square kilometers) in unincorporated Sunflower County, in the Mississippi Delta region.
Parchman Farm Blues is one of most famous songs by Bukka White.
download:   uploaded ziddu 4shared gett mixturecloud mediafire
Zmieniony (Czwartek, 21 Luty 2013 16:08)