Wynton Marsalis (3)
Wynton Marsalis
1. Vienne 1994 (Mp4)
230 MB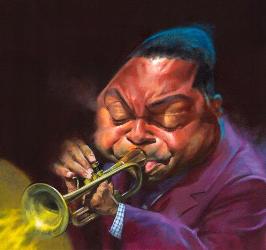 Lover
Just Friends
In This House On This Morning
Citimovement

Lineup:
Wynton Marsalis – trumpet
Wes Anderson – alto sax
Todd Williams – tenor sax
Wycliffe Gordon – trombone
Eric Reed – piano
Reginald Veal – bass
Herlin Riley – drums

Vienne is a commune in south-eastern France, located 20 miles (32 km) south of Lyon, on the Rhône River. The town is a regional commercial and industrial center specializing in the food industry. Tourism is also a major part of the town's economy. Indeed, there are many important historical monuments that draw the crowds, but the annual jazz festival (July) also makes it a popular tourist destination.
download:  4shared yandex anonfiles gett mixturecloud
2. Santiago, Chile 1990 (Flv)
250 MB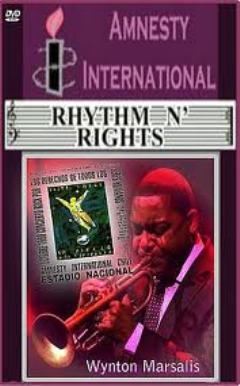 Wynton Marsalis
Herlin Riley (drums) 
Wessell Anderson (alto) 
Todd Williams (tenor/clarinet) 
Reginald Veal (bass) 
Eric Reed (piano) 
Wycliffe Gordon (trombone).

On 10/13/90 the Wynton Marsalis Septet performed for a crowd of 80,000+ at the National Stadium in Santiago, Chile.

The concert was presented by Amnesty International - a global movement of 2.8 million supporters, members and activists in more than 150 countries and territories who campaign to end grave abuses of human rights.
download:  4shared yandex gett mixturecloud
3. The Magic Hour at Ronnie Scott's 2011 (Webm)
330 MB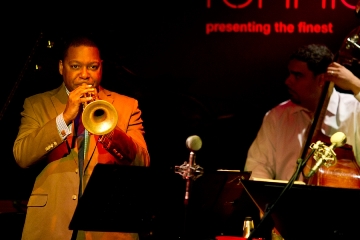 Lineup:
Jonathan Batiste-piano, 
Walter Blanding-saxophones, 
Carlos Henriquez-bass, 
Ali Jackson-drums, 
Wynton Marsalis-trumpet.

On 8/19/2011 the Wynton Marsalis Quintet performed the "Magic Hour" at Ronnie Scott's in London, UK.

Wynton Marsalis is an internationally acclaimed musician, composer, bandleader, educator and a leading advocate of American culture. He is the world's first jazz artist to perform and compose across the full jazz spectrum from its New Orleans roots to bebop to modern jazz. By creating and performing an expansive range of brilliant new music for quartets to big bands, chamber music ensembles to symphony orchestras, tap dance to ballet, Wynton has expanded the vocabulary for jazz and created a vital body of work that places him among the world's finest musicians and composers.
download:  4shared yandex gett mixturecloud
Zmieniony (Środa, 01 Maj 2013 22:47)