Passionskonzert - Concert for Lent (2015)
Passionskonzert - Concert for Lent (2015)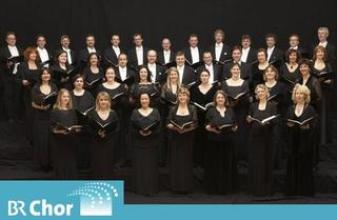 Joseph Haydn: Salve Regina in g-Moll, Hob. XXIII b/2

1. I. Salve Regina
2. II. Eja Ergo, Advocata Nostra
3. III. Et Jesum
4. Applause

Maximilian III. Joseph von Bayern: Sinfonia D-Dur

5. I. Allegro
6. II. Andante,
7. III. Allegro Assai
8. Applause

Maximilian III. Joseph von Bayern: Stabat Mater in c-Moll für Soli, Chor, Orchester und Orgel (1766)

9. I. Chorus: Stabat Mater dolorosa
10. II. Soprano: Cujus animam gementem
11. III. Chorus: O quam tristis et afflicta
12. IV. Duett (Basso & Altus): Quis est homo
13. V. Chorus: Pro peccatis suae gentis
14. VI. Tenor: Eia Mater, fons amoris
15. VII. Chorus: Fac ut ardeat cor meum
16. VIII. Basso: Tui nati vulnerati
17. IX. Chorus: Fac me tecum pie flere
18. X. Altus: Virgo virginum praeclara
19. XI. Duett (Soprano & Basso): Fac ut portem Christi mortem
20. XII. Chorus: Inflammatus et accensus
21. XIII. Chorus: Fac ut animae donetur
22. Applause

Sumi Hwang - Soprano
Julia Böhme - Alto
Tobias Hunger - Tenor
Tobias Berndt - Baritone

Chor des Bayerischen Rundfunks
Lautten Compagney Berlin
Wolfgang Katschner – conductor

Herz-Jesu-Kirche München, 27.02.2015
FM broadcast BR-Klassik, 17.03.2015

Kurfürst Maximilian III. Joseph was born in 1727 in München, Germany. He was Elector of Bavaria from 1745 until his death in 1777. He started his reign by ending the war with Austria and then building up his country as good as he could. He economized on the costs of the court and succeeded in paying of to a large amount the large debts his father had made. He founded a school for architecture and art, an academy for agricultural studies and the Bavarian Academy of Science. In 1750 he build the famous Rokoko-theatre in Munich. The people called him the "much beloved". He is regarded as a skilled musician and in his compositions used a modern approach. With his death the reign by the dynasty of the Wittelsbach family ended.
The Stabat Mater is divided in 13 parts. Several parts have an extended instrumental intro, in which the music reminds one of the music of Gluck. The composer tries to establish a relationship between text and music, as can be heard clearly in the eighth stanza where the word "spi - ri - tus" depicts the last breaths of Jesus. The last stanza ends in a nice fugue. --- stabatmater.info
Dass Komponisten früher von Adligen finanziert wurden, ist bekannt. Dass mancher Adelige auch selbst komponierte, wird dabei oft vergessen. Zwei Marienvertonungen präsentiert der Chor des Bayerischen Rundfunks mit der Berliner Lautten Compagney unter der Leitung von Wolfgang Katschner. Neben Joseph Haydns Salve Regina in g-Moll steht die Sinfonia in D-Dur und das Stabat Mater für Soli, Chor, Orchester und Orgel von Maximilian III. Joseph von Bayern auf dem Programm. Das Sopransolo singt die junge Koreanerin Sumi Hwang, seit kurzem Mitglied im Ensemble der Oper Bonn. Julia Böhme, oft mit der Lautten Compagney zu hören, übernimmt die Alt-Partie. Außerdem sind der Tenor Tobias Hunger - Spezialist für das 17. und 18. Jahrhundert - und der für Liedinterpretation ausgezeichnete Bariton Tobias Berndt besetzt. BR-Klassik sendet einen Konzertmitschnitt vom 27. Februar in der Münchner Herz-Jesu-Kirche.
download (mp3 @ kbs):
uploaded yandex 4shared mega mediafire solidfiles zalivalka cloudmailru oboom
Last Updated (Saturday, 28 March 2015 16:54)