Julia Kent - Temporal (2019)
Julia Kent - Temporal (2019)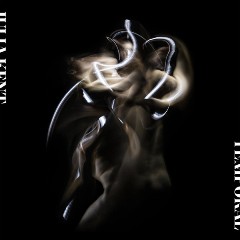 1 	Last Hour Story 	12:16
2 	Imbalance 	4:14
3 	Conditional Futures 	4:02
4 	Floating City 	3:38
5 	Sheared 	3:36
6 	Through The Window 	5:52
7 	Crepuscolo 	4:27

Julia Kent - Cello, Electronics, Sounds, Composer

Temporal is a meditation on the transitory and fragile nature of existence.
Much of the music that comprises the album was originally written to accompany theatre and dance productions. "The initial inspiration was more external than internal, in that many of these pieces began as a response to a text or a choreographic concept," Julia explains, "but they all seemed to be coming from the same emotional world and it made sense to weave them together into a record."
After the threat of violent release on previous album Asperities, Temporal's relationship to the physical world manifests itself in a more organic, human sound. The electronic manipulations are subtler, with Julia sampling voices from a theatre production and processing them into unrecognisable textures: ghosts of the source material. "I included the processed voices to acknowledge the genesis of the music and also because I wanted to incorporate vocals in a way that turned voice into texture, and blurred the lines between sonic elements." ---music.juliakent.com
Hipnotyzowanie słuchacza. Kanadyjka swoją przygodę z muzyką zaczęła od uczestnictwa na dwóch płytach nowojorskiego zespołu Rasputina. Na szersze wody wypłynęła biorąc udział w nagrywaniu dwóch płyt Antony and the Johnsons, w tym "I Am a Bird Now". Była odpowiedzialna za granie na swoim instrumencie – wiolonczeli – oraz za aranżacje smyczków. To jednak było trochę za mało dla tak ambitnej osoby, jaką jest Kent. Siłą rzeczy zaczęła więc karierę solową. Uwagę zwróciła jej płyta "Green and Grey" z 2011 roku. Osobiście wolę jednak album "Asperities" z 2015 roku. W tym roku postanowiła podzielić się z nami muzyką pierwotnie stworzoną na potrzeby teatralnych i tanecznych spektakli.
Zawartość "Temporal" to zaledwie siedem utworów, za które w pełni odpowiada wiolonczelistka. Sama opracowała utwory oraz wzbogaciła o elektronikę. Wszystko wydaje się być bardziej subtelne, wyciszone i ułożone niż dotychczas. Utwory są poukładane pewnie, nerwowe sekwencje nie są zrywne i nie pojawiają się nagle. Jeśli już to występują najczęściej w schyłkowej części utworu. Tak jak ma to miejsce w "Imbalance", który z kolei napędzany jest konsekwentną rytmiką. Bardziej zawiłe formy pojawiają się w "Conditional Futures", gdzie w grę wchodzą już drony.
Głównym atutem "Temporal" jest niespieszność oraz klimat przyjazny namysłowi. Z pewnością artystka w trakcie komponowania musiała kierować się choreografią spektakli dla których ta muzyka miała być przeznaczona, ale i bez tego słucha się tego bardzo dobrze. Jasnym punktem na mapie jest "Floating City". Rozmarzone partie wiolonczeli, delikatne partie fortepianu, a na spodzie ledwo zauważalny beat. Zdecydowanie jeden z najlepszych momentów na płycie. Cięższy gatunkowo jest "Sheared", gdzie dominuje nastrój posępności.
Jednak to początek ustawia percepcję albumu. Dwunastominutowy "Last Hour Story" będący w sumie jednym, wielkim, rosnącym napięciem. Elektroniczne naleciałości są, ale występują w roli dodatkowej aranżacji. Cały ciężar prowadzenia narracji i hipnotyzowania słuchacza spoczywa na wiolonczeli. I dobrze, bo tej nigdy za mało. Szczególnie jeśli prowadzi ją pewna ręka, a taką dysponuje Julia Kent. Zamknięcie ("Crepuscolo") jest już czystym, w pełni kontrolowanym, płynnym nastrojem. Album brzmi dosyć prosto, jednak same utwory są zbudowane z bogatych warstw. "Temporal" może stanowić pożywkę zarówno dla słuchaczy muzyki ambientowej jak również dla tych, którzy cenią muzykę klasyczną. ---Jarek Szczęsny, nowamuzyka.pl
download (mp3 @320 kbs):
yandex mediafire ulozto gett bayfiles