European Broadcast Union Christmas Concerts – Warsaw & Prague (2013)
European Broadcast Union Christmas Concerts – Warsaw & Prague (2013)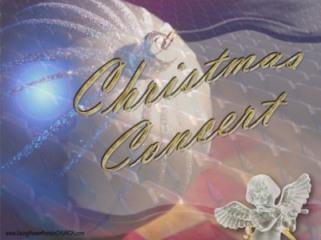 CD1

Marcin Józef Zebrowski (c. 1702–1770) - Sacred choral works

1. Rorate Coeli (c. 1758)

2. Magificat
I. Magnificat
II. Quia respexit
III. Quia fecit
IV. Et misericordia
V. Fecit potentiam
VI. Deposuit
VII. Esurientes
VIII. Suscepit Israel
IX. Sicut Iocutus
X. Gloria Parti

Wroclaw Vocal Consort
Wroclawska Orkiestra Barokowa
Jaroslaw Thiel – director

Witold Lutoslawski Concert Studio, Warsaw 17.12.2013

CD2

Giovanni A. Rigatti (1613-1648)
1. Magnificat

Capricornus (1628-1665)
2. Adesto mulitudo coelestis (Motette)

Missa Nativitatis Domini (first performed in our time)
3. Kyrie
4. Gloria
5. Judica Domine (Intonation of a psalm)
6. Credo
7. Sanctus - Benedictus
8. Agnus Dei
9. Applause

Gabriela Eibenová, soprán
Alena Hellerová, soprán
Davida Erler, alt
Václav Cížek, tenor
Romana Hoza, baryton
Marián Krejcík, bas 

Ensemble Inégal
Adam Viktora – director

Prague, Church of St. Martin in the Wall, 10.12.2013

Marcin Józef Żebrowski belongs among those 18th century Polish composers whose work is only now being discovered. Żebrowski was a member of the musical establishment of the Paulite Fathers at Jasna Góra in Częstochowa, in which he was active during 1748-65 and around 1780 as composer, violinist, bass vocalist and teacher.
The work of the composer which has come down to us represents a richer output, of which the greatest part is kept in the archives of the Paulite Fathers at Jasna Góra in Częstochowa: thirty entries under twenty one catalogue numbers. Moreover, fragments of Żebrowski's work are to be found in the collections of the following chapel music establishments: the parish musical establishment in Szalowa and the musical establishment of the Dominican Fathers in Gidle.
In respect of the volume of preserved works Żebrowski belongs thus among the foremost l8th century Polish composers known today. This applies not only to vocal-instrumental, but also to purely instrumental music: his Sonatae pro processione are an exceptionally valuable part of the heritage of Polish instrumental music of the pre-classical period. Among the vocal-instrumental works, which form the main current of Żebrowski's output, his Mass compositions deserve particular attention. At present there are five known manuscripts containing his Masses, out of which four, kept at Jasna Góra, are complete, and one - belonging to the collection of the parish musical establishment in Szalowa - incomplete. All the Jasna Góra manuscripts have been preserved in very good condition. These are: Missa ex D, Missa Pastoralis, Missa Pastoritia, Missa in B. These compositions were still part of the repertoire of the Kapelle in 1819. Comparing Żebrowski's work with the preserved output of other contemporary composers we can see that he is superior to them in his mastery of compository technique, and above all in inventiveness and creativity in shaping the melodic line. --- pwm.com.pl
Giovanni Rigatti - italian composer. Rigatti was choirmaster at Udine Cathedral in 1635-7, and later a priest in Venice, singing at St Mark's and teaching singing at one of the Venetian conservatories; in 1646 he directed music for the Patriarch of Venice. Highly esteemed by the age of only 20, Rigatti was an outstanding church composer in the Venice of Monteverdi's last years. He published nine volumes of sacred music (five of solo and concertato motets, four of psalms also including three Masses) and two books of secular music (monodies and concertato madrigals). His music is distinguished by charming yet forceful melodies, imaginative structures and dramatic word painting. --- hoasm.org
Samuel Capricornus was born in Žerčice at Mladá Boleslav (East Bohemia). He was one of the few Czech composers in the 17th century who were a major influence on European contemporaneous music culture. This ambitious composer earned in his short life (he died when only 37 years old) acknowledgement from such contemporaries as Heinrich Schütz and Giacomo Carissimi. He was active around the court in Vienna, and worked for a few years as a music director in the prominent churches of Presburg (today Bratislava, Slovakia) and finally fulfilled his career at the court of Elector in Stuttgart, as maestro di capella. Despite the fact that most of his work has not survived (his theatre music, ballets and operas are lost), a number of archives preserve his church music. --- motusharmonicus.cz
Each year on the Sunday before Christmas, European Broadcasting Union - EBU (Euroradio) brings its listeners a dozen hours of programming from throughout Europe and beyond, featuring Christmas music, sacred and popular, traditional and contemporary, produced by its Members and Associates.
download (mp3 @320 kbs):
yandex 4shared mega mediafire zalivalka cloudmailru uplea ge.tt
Last Updated (Friday, 23 December 2016 17:37)