Jozef Skrzek – U Stop Krzyza (2003)
Jozef Skrzek – U Stop Krzyza (2003)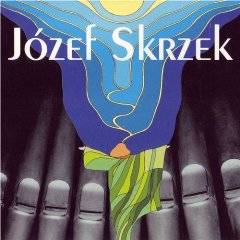 FLAC & MP3

•  Uwertura (Józef Skrzek) 
•  Blask Obecnosci (Józef Skrzek - Teresa Snopkowska-Malicka) 
•  Uwielbienie (Józef Skrzek) 
•  Freedom (Józef Skrzek - Józef Skrzek) 
•  Zmartwychwstanie (Józef Skrzek - Alina Skrzek) 
•  U stóp krzyza (Józef Skrzek) 
•  Z których krwi krew moja... (Józef Skrzek - Julian Matej) 
•  Zbliz sie do mego serca (Józef Skrzek - Roman Brandstaetter) 
•  Coda (Józef Skrzek)

Thinking I was destined for a date with the abominable Dr Phibes or was stuck in the middle of some underground crypt from Phantom of the Opera, the opening piece from Jozef's album will have the horror fanatics wailing like a banshee. Featuring long droning church organ, the stage is set for a perfect doom-laded attack of gothic mayhem. Rest assured however, that no ghosts, spectres or other unwanted visitors are present. Needless to say, this release has a religious connotation permeating throughout most of the songs but as the lyrics are sung in Polish and are rather sparse, their influence is really insignificant.
From what I can tell from the very small print accompanying this rather ornate CD booklet, the entire 9 tracks were recorded live in the Holy Cross Basilica in Warsaw and the Jesus the King Cathedral in Katowice during the month of April 2003.
Jozef is better known as the founding member of the Polish band SBB whose music has reached every corner of the globe except mine as I have yet to sight any of this allegedly great bands CD's or records. From what I have gathered, SBB were instrumental in establishing the progressive rock movement in Poland and gathered a formidable army of devoted fans right throughout Europe although I doubt their influence or reputation would have been widely felt in America or anywhere in the Southern Hemisphere for that matter. After hearing this release, I will definitely need to explore the other releases from SBB.
Possessing a delightfully open and emotive voice, the occasional lyrics that accompany the ethereal sounds of the omnipresent church organ, are very moving and uplifting. In fact the entire album is a journey of discovery with many sections that may remind of the angelically warm sounds so often found on albums such as Mike Oldfield's "Incantations" or Jon Anderson's "Olias Of Sunhillow", albeit without the high pitched vocals.
Tracks 3, "Adoration", 4, "Freedom" and 5, "The Resurrection" are very inspiring pieces although I found the following track, "At the Foot of the Holy Cross" to be a little long winded and a little too meandering. Consisting of a lengthy array of progressive chords played on the massive church organ in Katowice, this piece has us returning to the Phantom's underground domain again.
Jozef introduces some more moog synthesizer for the opening to the following track, "From Whose Blood, My Blood" as he imparts his wonderfully gifted conceptual ideas for another impressive and melodious song. The remainder of the album features more swirling and heavy onslaughts of the organ but by the last track, you will surely have felt you have left planet earth only to be safely returned again, spiritually uplifted.
This album is not going to suit everyone's tastes but is a very open and frank attempt at melding the delightful sound of the church organ with the classical foundations often found on many progressive rock anthems. Listening under a good set of headphones is a must if the full effect of this imposing release is to be appreciated. Once the melodies and chord progressions have become sufficiently established within one's cerebrum, the delights of this album will continually evolve. --- Greg Cummins, seaoftranquility.org
download (mp3 @320 kbs):
yandex 4shared mega mediafire zalivalka cloudmailru uplea
Last Updated (Friday, 03 June 2016 20:59)