Natalia Lesz ‎– Natalia Lesz (2008)
Natalia Lesz ‎– Natalia Lesz (2008)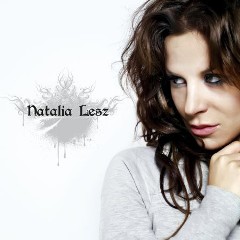 1. Crush
2. Fall
3. Power Of Attraction
4. Woman
5. Flow
6. Sexuality
7. Stranger
8. Miss You
9. Girls On Top
10. Confessional
11. Arabesque
12. Fall (Wersja Polska)
13. Power Of Attraction (Sven Martin Remix) 

Bass – Sean Hurley
Bass, Drums, Guitar, Keyboards – Greg Wells
Drums – Blair Sinta
Guitar – Joel Shearer, Tom Livemore, Tim Pierce
Keyboards – Glen Ballard, Zac Rae
Backing Vocals – Jodi Marr, Natalia Lesz
Vocals – Natalia Lesz

Natalia Lesz to świetnie zapowiadająca się Gwiazda polskiej i światowej sceny muzycznej. Od 10 lat mieszka i tworzy w Stanach Zjednoczonych. Jej managerem jest Amos Newman (syn Randiego Newmana ) z Avnet Management, który opiekuje się również artystami takimi jak Dave Stewart (Eurythmics), Josh Groban, Brian McKnight, Eric Benet czy Toni Braxton.
Pomimo tego, że w kwietniu tego roku wydaje swoją pierwszą płytę, ma już na koncie spore sukcesy artystyczne. To Artystka, która nie tylko posiada talent ale również gruntowne wykształcenie aktorskie i muzyczne. Natalia jest absolwentką prestiżowego Wydziału Aktorsko-Muzycznego w Tisch School Of the Arts, New York University. Doskonaliła także swoje umiejętności zarówno w tańcu scenicznym w Alvin Ailey i Brodway Dance Center, jak i w śpiewie, teorii muzyki oraz aktorstwie w CAP21, Stella Adler Conservatory of Dancing i Lee Strasberg Insitute. Natalia występowała na deskach Teatru Wielkiego, gdzie zagrała główną rolę w balecie "La Gitana", a także w filmie Wojciecha Marczewskiego "Weiser", gdzie u boku Leszka Możdżera wcieliła się w rolę tancerki. Tańczyła również w baletach "Romeo i Julia", "Dziadek do Orzechów" i "Córka Źle Strzeżona".
Ta młoda artystka ma już za sobą występy na wielkich scenach amerykańskich, między innymi Center Stage w Atlancie, gdzie zaśpiewała razem z Miką dla wielotysięcznej publiczności. Natomiast klubowa wersja jej piosenki "Power Of Attraction" znalazła się na 24 miejscu (na 250 sklasyfikowanych) w rankingu najlepszych utworów w renomowanym amerykańskim Billboard Magazine. Natalia jest również członkiem ASCAP - elitarnego Stowarzyszenia Amerykańskich Autorów, Kompozytorów i Wydawców.
Przy swojej debiutanckiej płycie Natalia pracowała z najlepszymi producentami na świecie, Gregiem Wells'em oraz Glenem Ballardem. Greg Wells przyczynił się do sukcesu utworów Miki "Grace Kelly" czy Timbalanda "Apologize"; współpracował między innymi z takimi artystami jak Louise Goffin, Otep, The Deftones, Pink, Emm Gryner, Rufus Wainwright, The Pipettes, Natasha Bedingfield, Pussycat Dolls, Team Sleep, Jewel, Belinda Peregrin, Michelle Branch, Jesse McCartney, Sarah Bettens, The Veronicas, Hilary Duff, Alex Parks i Paris Hilton.
Kolejnym wielkim producentem, z którym Natalia miała szczęście pracować był Glen Ballard. To jeden z tych producentów muzycznych, którego kompozycje przyniosły jedne z największych dochodów w historii muzyki rozrywkowej i sprzedawane są w dziesiątkach milionów egzemplarzy. Pracował z tak wielkimi nazwiskami jak Celine Dion, Shakira, Aretha Franklin, The Corrs, Natalie Cole, Michael Jackson, Quincy Jones, Christina Aguilera, Barbra Streisand, No Doubt, Aerosmith, Annie Lennox , Lisa Marie Presley czy Alanis Morissette.
Natalia jest autorką lub współautorką wielu tekstów swoich piosenek. Współautorką tekstów i muzyki na płycie jest również Jodi Marr - ta sama, która stoi za sukcesem MIKI. ---empik.com
download (mp3 @VBR kbs):
yandex mediafire uloz.to cloudmailru gett