Lunatic Soul - Lunatic Soul II (2010)
Lunatic Soul - Lunatic Soul II (2010)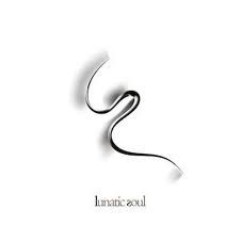 01. The In-Between Kingdom (6:48)
02. Otherwhere (2:48)
03. Suspended In Whiteness (7:56)
04. Asoulum (6:23)
05. Limbo (1:53)
06. Escape from ParadIce (4:39)
07. Transition (11:07)
08. Gravestone Hill (3:41)
09. Wanderings (5:28)

Mariusz Duda – vocals, keyboards, acoustic guitar, bass, chimes, kalimba, drums, percussion, effects 
Maciej Szelenbaum – quzheng, flutes, pads, strings, piano 
Wawrzyniec Dramowicz – drums, snare, cajon 
Julia Majos – sweet laugh 
Rafał Buczek – keyboards, loops

Jedno jest pewne. Przy drugim albumie Lunatic Soul nietaktem byłoby wręcz szukanie porównań do muzyki macierzystej formacji autora tego projektu – Mariusz Dudy – Riverside. Przy debiucie, "wytykanie" stycznych było nieuniknione i w pewnym sensie uzasadnione. Ale "czarnym albumem" Duda pokazał swój muzyczny świat. Wizję muzyki, jakże innej od tej zespołowej, zmierzającej wówczas w bardziej bezkompromisowe i po prostu metalowe rewiry. "Biały album" nie powinien być zatem absolutnie żadnym zaskoczeniem dla tych, którzy w Dudę się wsłuchali i takiego zaakceptowali. Zresztą artysta, tworząc dwa lata temu ów projekt, jasno nakreślił jego ramy. Ramy dyptyku o podróży w zaświatach opisane dźwiękami niepokojącymi, niekiedy sennymi, hipnotycznymi, orientalnymi, bardzo ilustracyjnymi, ocierającymi się chwilami o pewien trans. Dźwiękami, które tak jak poprzednio, przywołują nazwy tak zacne, jak Dead Can Dance czy Peter Gabriel.
Czyżby zatem twórca projektu dreptał w miejscu eksploatując sprawdzone ścieżki? Absolutnie nie. Ogromną bowiem zaletą pomysłu na Lunatic Soul jest dążenie do swoistego eksperymentu, wyrażone choćby poprzez niestandardowe instrumenty generujące dźwięki, których próżno szukać na przeciętnym albumie…, nazwijmy to, rozrywkowym. Mam chwilami wrażenie, że poszukiwania Dudy na tym polu są silnym motorem napędowym zjawiska LS. A dzięki temu płyta, która z pozoru wydaje się bardzo jednorodna, kumulując w sobie głównie mrok, nastrój niepokoju czy smutek, jest albumem wielobarwnym i wielowymiarowym. Wszak taki krótki i bardzo ascetyczny "Otherwhere" zwraca uwagę muzycznymi wątkami wprost z Dalekiego Wschodu, gdzieś lekko ocierając się o… szantową formułę. "Transition" dla przykładu odwiedza ambientowe rewiry, a promująca album kompozycja "Wanderings" zahacza o klimaty triphopowe. Jakby tego było mało, motywem napędzającym "Escape to ParadIce" (ale także rozpoczynający całość, "The In-Between Kingdom") i silnie determinującym ten utwór, jest plemienny rytm. Ponadto "Limbo" może porazić słuchacza dusznością i maniakalnym strachem. Gdy dodamy do tego choćby efekty nakładane na wokal ("Asoulum", "Wanderings") zauważymy, że trudno tu mówić o jednorodności. No a nie wolno zapomnieć, iż Duda w dalszym ciągu ucieka od gitary, zastępując ją przesterowanymi innymi instrumentami.
To tylko z pozoru album mniej przystępny i bardziej hermetyczny od "jedynki", mimo, że faktycznie nadający się do słuchania tylko gdzieś w ciemnej samotni. Bo choć nie ma w nim tak nośnej kompozycji jak "Lunatic Soul" z debiutu, to jednak jest w nim mnóstwo pięknych melodii, do których trzeba po prostu dotrzeć i chwilę się przy nich zatrzymać. Bo taka muzyka zatrzymania potrzebuje. I głębokiego zrozumienia. Z drugiej strony, przejmujący "Gravestone Hill", niby zwykły w swojej prostocie, jest prawdziwym melodycznym cudeńkiem.
Powie ktoś, że "poboczny projekt", zawsze pozostanie "pobocznym projektem". Wszak niewiele takich rzeczy zapisało się mocniej w historii muzyki. Zgadza się. To jednak album, w którym absolutnie każdy fragment przygotowany został z ogromnym pietyzmem i precyzją. I to zarówno, jeśli chodzi o treść, jak i formę. Album artysty mającego własne "ja" i nieuginającego się przed oczekiwaniami słuchacza. Chwała tym, którzy będą chcieli się wgryźć w tę artystyczną wizję. A myślę, że warto. I to bardzo. Zwłaszcza w nadchodzącym czasie… --- Mariusz Danielak, artrock.pl
Whenever a member of a band starts recording solo projects, the first thing fans want to know is whether the artist will continue along a similar stylistic path or try something different. In the case of Riverside frontman Mariusz Duda, the answer is definitely "try something different." Those who are familiar with the Warsaw, Poland-based Riverside associate Duda (who records under the name Lunatic Soul as a solo artist) with a progressive metal/alternative metal blend; Dream Theater and Tool have often been cited as two of Riverside's main influences. But this 2010 recording (which is Duda's second album as Lunatic Soul) isn't metal at all. Duda is still blending prog and alternative, but in a totally different way from Riverside, and the influences on this album range from Dead Can Dance and Radiohead to Pink Floyd to Middle Eastern music. Duda never rocks out on Lunatic Soul, Vol. 2; this is the type of music that would rather float than rock, and the 50-minute CD is hypnotic, calm, and atmospheric from start to finish. In fact, it isn't hard to imagine the shoegazer crowd getting into "Limbo," "Transition," or any of the other tracks. Lunatic Soul, Vol. 2 is also melancholy; the album gets off to a melancholy start with the opener "The In-Between Kingdom" and maintains that rather gloomy outlook until the last track, "Wanderings." And the fact that Duda never becomes aggressive or forceful on this disc doesn't mean that he isn't expressive; emotionally, the Polish singer gets his points across without shouting to get the listener's attention. Anyone who expects Lunatic Soul, Vol. 2 to sound like a carbon copy of Riverside is bound to be disappointed because that isn't what Duda is going for at all, but those who are open to hearing a different side of him will find a lot to savor on the absorbing Lunatic Soul, Vol. 2. ---Alex Henderson, allmusic.com
download (mp3 @320 kbs):
yandex 4shared mega mediafire uloz.to cloudmailru ge.tt