Beirut – The Rip Tide (2011)
Beirut – The Rip Tide (2011)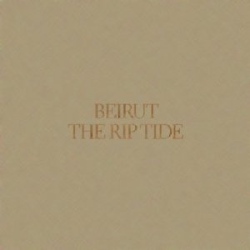 01 – A Candle's Fire
02 – Santa Fe
03 – East Harlem
04 – Goshen
05 – Payne's Bay
06 – The Rip Tide
07 – Vagabond		play
08 – The Peacock		play
09 – Port of Call

    Zach Condon- vocals/ukulele/trumpet
    Perrin Cloutier- accordion/piano
    Paul Collins- bass guitar/upright bass
    Ben Lanz- trombone/piano/tuba
    Nick Petree- drums/percussion
    Kelly Pratt- trumpet/euphonium

The Rip Tide is the third studio album by indie folk band Beirut, first sold digitally on August 2nd, 2011 and set to be released on the 29th (UK) and 30th (US) later that month.
"I may drift a while," sings Zach Condon on Port of Call, The Rip Tide's closing song, one of a number of references to feeling lost, alone or swept up by something not entirely fathomable that appear on Beirut's third album. Having assimilated and channelled Eastern European folk styles into his startling 2006 debut, Gulag Orkestar, before sprinkling the sound of chanson française throughout The Flying Club Cup the following year, Condon's most recent output as Beirut found him collaborating with a Mexican marching band on 2009's March of the Zapotec. The slower pace and darker tones of that EP are immediately cast aside here in favour of a cleaner, brighter aesthetic that informs each of these nine songs.
Unlike those previous works, The Rip Tide doesn't offer up a geographical postcode, and it also comes off a little slight at first. This is partly because of its length (its 33 minutes fairly fly by), but mostly due to the high benchmark Condon has set himself. The urgent melodies of earlier songs like Elephant Gun and Nantes are nothing if not instantly memorable, and while this may be Beirut's out-and-out 'poppiest' work yet, it does benefit from a little time to breathe – allowing its horns, strings and vocals to distinguish themselves from each other; its charms to ensnare you.
Because it is a lovely (albeit little) record. Full of sweeping flourishes and the kind of weary romanticism Condon could probably patent by now, tunes like East Harlem and A Candle's Fire eddy and swirl into unexpected breaks with all the confidence of anything the band have released to date (look out for Sharon Van Etten's brief, smouldering turn on the latter). Goshen is intimate and subdued, Payne's Bay sweet and propulsive, and Port of Call, with its rich arrangements and driving, persistent chord pattern, is one of Condon's very best to date.
The Rip Tide's refined title-track is the longest on here at four-and-a-half minutes, yet lyrically it consists of little more than a pair of repeated lines concerning a house, a rolling tide, and loneliness. The pleasure in Beirut's music has always largely been in what it evokes – a kind of melancholy tempered with optimism and sometimes celebration. And it evokes marvellously here: whatever current Condon found himself caught up in that led to the creation of these songs, it's one you feel he's happy to coast a while yet. --- James Skinder, bbc.co.uk
download (mp3 @320 kbs):
yandex 4shared mega mediafire zalivalka cloudmailru uplea
Last Updated (Sunday, 05 June 2016 21:09)