Rush - Clockwork Angels (2012)
Rush - Clockwork Angels (2012)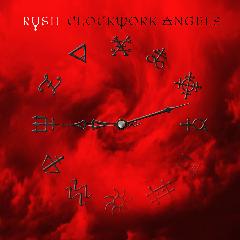 01 – Caravan
02 – BU2B
03 – Clockwork Angels
04 – The Anarchist
05 – Carnies
06 – Halo Effect
07 – Seven Cities of Gold
08 – The Wreckers
09 – Headlong Flight
10 – BU2B2
11 – Wish Them Well
12 – The Garden

Musicians:
Alex Lifesone – guitar
Neil Peart – drums
Geddy Lee – bass

Legendary rock band Rush have unveiled details of its highly anticipated 2012 album, Clockwork Angels. The recording of Clockwork Angels began with Grammy Award winner Nick Raskulinecz (Foo Fighters, Deftones) who collaborated with the band on their 2007 studio album, Snakes and Arrows - and Rush co-producing. Lyrically, Clockwork Angels chronicles a young man's quest across a lavish and colorful world of steampunk and alchemy as he attempts to follow his dreams. The story features lost cities, pirates, anarchists, exotic carnival, and a rigid Watchmaker who imposes precision on every aspect of daily life. With more than 40 million records sold worldwide and countless sold-out tours, Rush - Geddy Lee, Alex Lifeson, and Neil Peart - is not only one of the most inventive and compelling groups in rock history, but remains one of the most popular. ---Editorial Reviews
Rush has authored some of the most complex and groundbreaking rock albums ever. The band's marathon, high-energy live shows continue to please their fiercely loyal fan base and defy the odds for a group conceived more than 40 years ago. But some might argue that many of their efforts from the past 25 years have been more contemporary in nature—unable to hold a candle to classics like Fly by Night, 2112, and of course, Moving Pictures.
Get ready to board a time machine because Clockwork Angels may very well be the band's best studio effort since 1982's Signals. I'm not saying Rush has necessarily put out a bad record among their now 20 releases, it's just been quite some time since one has really grabbed me in the manner of their classic albums. This one did at times.
Concept albums are largely a thing of the past, but there aren't many bands that can pull it off like the Toronto prog-rockers. The story—to be released as a novel this fall—that drummer and lyricist Neil Peart delivers from track to track tells the sci-fi tale of a man's travels across a mystical landscape of steampunk and alchemy.
Insofar as the musicality of Peart, Alex Lifeson, and Geddy Lee, there's really not much to say that hasn't already been said. Each is a master of their instrument and Clockwork Angels simply reinforces that notion. The lengthy tracks feature all the dynamic elements that have made Rush the band it is, but this record really nods to their roots of groove-heavy, hard-guitar rock. It feels like listening to one of their earlier albums. When Lifeson gets "Carnies" started, you'd swear it was written during the same session as "Working Man." While the band has certainly done it's share of dabbling with synths, and putting out way over-produced material, Clockwork Angels really hearkens back to in-your-face riffs from straight-ahead heavy guitar and thundering bass and drums, as evidenced on "Seven Cities of Gold" and "Headlong Flight."
The freshness of Clockwork Angels is a testament to the dedication and creativity of the band, which still appears to be incredibly strong even with their level of success and longevity. The sub-group of Rush fans who stopped buying their records in the '80s just may be in for a treat. —--Rich Osweiler, premierguitar.com
download (mp3 @320 kbs):
Last Updated (Wednesday, 02 January 2019 17:48)