Whitesnake – Gold (2006)
Whitesnake – Gold (2006)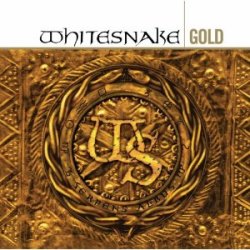 CD1
1. Time Is Right for Love 
2. Trouble 
3. Ain't No Love in the Heart of the City 
4. Walking in the Shadow of the Blues 	
5. Lovehunter 	
6. Ain't Gonna Cry No More 
7. Fool for Your Loving 	
8. Blindman 	
9. Mistreated [Live] 	
10. Might Just Take Your Life [Live] 	
11. Don't Break My Heart Again 	
12. Till the Day I Die 	
13. Victim of Love 								play	
14. Slide It In 	
15. Standing in the Shadow 
16. Gambler

CD2
1. Love Ain't No Stranger 
2. Slow an' Easy 
3. Here I Go Again 	
4. Still of the Night 	
5. Give Me All Your Love ['88 Remix] 	
6. Crying in the Rain 	
7. Is This Love 
8. Fool for Your Loving [AOR Mix] 	
9. Now You're Gone [Tom Lord-Alge Remix] 	
10. The Deeper the Love 	
11. Judgment Day [For Rockers Only Mix][Mix] 	
12. Sailing Ships 	
13. The Last Note of Freedom [Alternate Mix] 
14. Shake My Tree 	
15. Pride and Joy 									play	
16. As Long as I Have You 	
17. We Wish You Well

THE BAND: 
David Coverdale and an assortment of players from the late 1970's through the late 90's. 
Most notably playing on one or more Whitesnake albums: 
John Sykes (guitar), 
Steve Vai (guitar), 
Adrian Vandenberg (guitar), 
Micky Moody (guitar), 
Rudy Sarzo (bass), 
Neil Murray (bass), 
Jon Lord (keyboards/organ), 
Tommy Aldridge (drums), 
Aynsley Dunbar (drums), 
Ian Paice (drums), 
Cozy Powell (drums).

Whitesnake are an English rock band, founded in 1977 by David Coverdale (formerly of Deep Purple). The band's early material has been compared by critics to Deep Purple but by the mid 1980s Whitesnake had moved away from the early blues influenced hard rock to a more commercial heavy metal style. Whitesnake was named the 85th greatest hard rock band of all time by VH1.
This is one of those rare collections that is pleasing to listen to song after song uninterrupted. David Coverdales' fabulously rich rhythm and blues voice wails, cajoles, howls, pleads and projects a lusty yearning for women that we love to hear. His unique testosterone loaded vocals are backed up by the phenominally talented cast of musicians that can bring very sophisticated rock sound rolling on and on. The lyrics are sometimes rather canned formula rock but who cares when Coverdale is howling! He could sear the labels off soup cans with that throat. Amazing man, amazing band. --- J. Martz, amazon.com
While compilations can fall short in any number of ways, Whitesnake's Gold assemblage is exactly what was needed in putting together the very best tracks from a band that never really could go the distance on its albums. David Coverdale and company were one of those bands from the late '70s through the end of '80s that issued hot-selling singles and gained massive radio and video airplay -- but whose albums (and some of them were hits) were always marred by filler. Gold collects 33 cuts over two CDs and delivers a powerhouse best-of that charts Whitesnake's entire run for Geffen circa 1978-1989. Virtually anything a fan ever wanted is right here, from the single "Time Is Right for Love" through "Ain't No Love in the Heart of the City" from Snakebite and the title track from the excellent Trouble to hits from Lovehunter, Ready an' Willing, Slide It In, and Whitesnake and live cuts from their various live outings, all the way through to their last album for the label, Slip of the Tongue. There is no cross-licensing, which is a drag because there were great songs on 1998's Restless Heart, recorded for EMI in the U.K. only, but that's a small complaint. In addition, there are different mixes of "Give Me All Your Love," "Fool for Your Loving," and "The Last Night of Freedom." This is a must for those who dug the excess and pomp of the Whitesnake sound that was at once polished, bombastic, full of hooks, and snarling. --- Thom Jurek, All Music Guide
download (mp3 @320 kbs):
yandex mediafire ulozto bayfiles
Last Updated (Wednesday, 03 April 2019 21:24)