Spiderbait – Spiderbait (2013)
Spiderbait – Spiderbait (2013)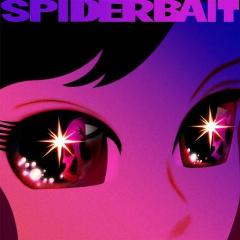 01. Straight Through The Sun (03:55)
02. It's Beautiful (03:40)
03. Miss The Boat (05:12)
04. Supersonic (04:33)
05. Where's The Baseline (03:17)
06. I'm Not Your Slave (03:12)
07. Get Bent (03:01)
08. What You Get (03:33)
09. Freakazoid (01:37)
10. Crazy Pants (Rockstar For A Night) (03:40)
11. Mars (04:22)
12. Reach For The Sky (04:31)
13. The Sun Will Come Shining (02:36)
14. Goodbye (02:34)

Spiderbait are:
    Janet English (Janet) – bass guitar, lead vocals
    Mark Maher (Kram) – lead vocals, drums
    Damian Whitty (Whitt) – guitar

Spiderbait is the seventh studio album by Australian rock band Spiderbait. It is the band's first album since 2005's Greatest Hits compilation.
Few of Gen X's homegrown heroes, those Triple J-approved alternative rock bands of the early to mid-1990s, are still in prominent circulation. Two decades after the leap from inner-city pubs and all-ages shows to the main stage at the Big Day Out, Powderfinger and Silverchair have disappeared, leaving the likes of You Am I and Spiderbait as unlikely veterans.
If the former is assiduously consolidating their reputation, the latter remains as unorthodox as ever.
Spiderbait's self-titled seventh album is their first in nine years, and at a time when pop music is aggressively eclectic, the Finley trio's idiosyncratic mining of disparate styling sounds assured and contemporary. "I don't need to get on board," sings drummer Kram on the Black Keys-like wallop of Missed the Boat, and sidestepping the pack remains their forte. Advertisement
Contrasts are familiar on Spiderbait records, and that's confirmed here with the opening of Straight Through the Sun, all metal drums and howling vocals, giving way to bassist Janet English's hummable guitar pop paean to optimism, Beautiful. What's noticeable is the enhancements in their diversions, especially on the masterful Super-sonic, where acoustic folk leads to glinting sci-fi synths.
For a long time Spiderbait were a fearsome, intuitive rock band that experimented liberally, but on their self-titled album it's hard to place them in any camp. Most bands mere months away from their 25th anniversary stick to what has worked, but the most unassuming of the grunge era's graduates have proved to be the most adventurous. There are lessons to be learnt here. ---smh.com.au
download (mp3 @320 kbs):
yandex mediafire mega ulozto gett bayfiles
Last Updated (Wednesday, 16 January 2019 22:14)