Sunflower Blues Band - Bullen St. Blues & Trackside Blues (1999)
Sunflower Blues Band - Bullen St. Blues & Trackside Blues (1999)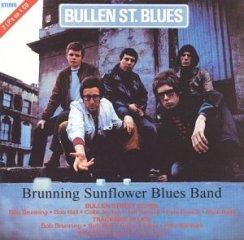 01. Gone Back Home 
02. Hit That Wine 
03. Bullen Street Blues 
04. No Idea 
05. Shout Your Name And Call It 
06. Take Your Hands Off Me 
07. 'Fore Time Began 
08. Something Tells Me 
09. Big Belly Blues 
10. Sunflower Boogie 
11. Rockin' Chair 

12. Ride With Your Daddy Tonight 
13. Tube Train Blues
14. Sunflower Shuffle 
15. Simple Simon 
16. I Met This Bird In Playboy 
17. Ah! Soul (Aka Urnaus Part 1) 
18. It Takes Time 
19. Baby You're The Real Thing 
20. If You Let Me Love You 
21. North Star 
22. Closing Hours 
23. Uranus (Take 2)

Musicians:
The Raven (vocals, guitar, saxophone, kalimba); 
Peter Green, Gypie Mayo (guitar, bass); 
Mick Green, Gary Peters (guitar); 
Ed Deane (slide guitar, synthesizer); 
Lawrence Garman (harmonica).

All tracks are digitally remastered.In 2001, Indigo released Bullen Street Blues/Trackside Blues, which compiled two albums -- Bullen Street Blues (1968, originally released on Saga) and Trackside Blues (1969, originally on Saga Eros) -- by the Brunning Hall Sunflower Blues Band on one compact disc. --- Tim Sendra
download: uploaded anonfiles mega 4shared mixturecloud yandex mediafire ziddu