Ólafur Arnalds - Eulogy for Evolution (2007)
Ólafur Arnalds - Eulogy for Evolution (2007)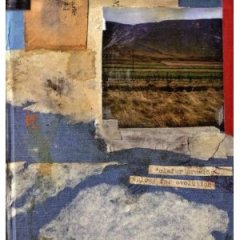 1. Eulogy for Evolution, for strings, piano & electronics: 0040              play
2. Eulogy for Evolution, for strings, piano & electronics: 0048/0729 
3. Eulogy for Evolution, for strings, piano & electronics: 0952 
4. Eulogy for Evolution, for strings, piano & electronics: 1440 
5. Eulogy for Evolution, for strings, piano & electronics: 1953 
6. Eulogy for Evolution, for strings, piano & electronics: 3055 	
7. Eulogy for Evolution, for strings, piano & electronics: 3326 	
8. Eulogy for Evolution, for strings, piano & electronics: 3704/3837 	     play

Ólafur Arnalds - Piano, Guitar, Drums, Organ, Bass, Melodica
Sigurdur Bjarki Gunnarsson – cello
Gudmundur Kristmundsson – viola
Gréta Salome , Olga Bjork Ólafsdottir , Roland Hartwell - violin

This is the debut release by Iceland's Olafur Arnalds and the first North American release for the London-based cinematic music label Erased Tapes Records. Arnalds has immersed himself completely in the world of delicate symphonic composition in a near-weightless orchestral undertaking. Mixing strings with loops, ambience, electronics and beats, Arnalds combines classical instrumentation with an indie-rock aesthetic that draws comparison to Sigur R¢s. Eulogy for Evolution is an evocative, orchestral suite that takes the listener on a journey, representing different periods of life from birth to death through slow-building and hauntingly melodic chamber music. It comes with a free download voucher for the 11-track Erased Tapes Collection I compilation to celebrate the label's 1st anniversary.
Beautiful melodies incorporating classical instruments-- one difference though, Piano, Cello actually breathes soul, individuality and mystery, As if one can actually hear the artist's heartbeat behind each instrument. These melodies can be describe as bridges into the subconscious. Beware-- may induce ecstatic states of consciousness, transporting the listener to unknown territories. Just like its untouched, barren land, Iceland proves once again that it is a detached haven for creative artists who blending innovation, edginess with sacredness have become part of their DNA. –Mickael Taddeo
This music will change you. It can induce in you and describe to you the whole spectrum of human emotions at the same time. It is unbelievable. My go to music for whatever I am feeling. It is the music I play for my 18-month-old to go to sleep too and the music I play in my car to calm down after a stressful day. It is one of those compilations were you can be perfectley content to just sit and listen to the whole cd without moving of doing a thing. I have never heard better music. I would give it 20 stars if I could. The composer is a genuius. ---Jacy
Ólafur Arnalds to wybitna postać, islandzki dwudziestojednoletni artysta proponujący intrygujące połączenie elektroniki i muzyki klasycznej, gdzie dominującą rolę odgrywa fortepian i smyczki. Tworzy mistrzowski klimat doskonale odzwierciedlający mroczną islandzką naturę. Wystąpił w Warszawie 20.08.2008 roku, jako support przed koncertem Sigur Rós . Ólafur zaprezentował materiał z najnowszego krążka "Variations of Static (2008)". Wcześniej w 2007 roku wydał swój debiutancki album "Eulogy for Evolution" dzięki wytwórni Erased Tapes, który zyskał duże uznanie wśród krytyków.
Zmieniony (Wtorek, 06 Sierpień 2013 13:39)