Handel (4)
1. Dixit Dominus HWV 232 (Mp4)
175 MB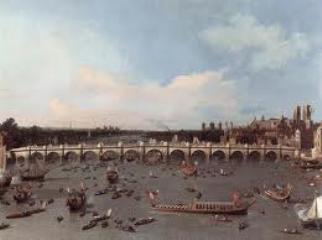 Nathalie Gaudefroy soprano
Anne Montandou soprano
Maëlle Vivarès soprano
Valérie Bonnard mezzo-soprano
Christophe Einhorn tenor
Fabrice Hayoz bass

Ensemble vocal Lausanne 
Michel Corboz conductor

Sainte-Bernadette Church (Annecy, France) 2011

Dixit Dominus is a psalm setting by George Friederic Handel (catalogued as HWV 232). It uses the Latin text of Psalm 110 (Vulgate 109), which begins with the words Dixit Dominus ("The Lord Said").
The work was completed in April 1707 while Handel was living in Italy. It is Handel's earliest surviving autograph. The work was written in the baroque style and is scored for five vocal soloists (SSATB), chorus, strings and continuo. It is most likely that the work was first performed on 16 July 1707 in the Church of Santa Maria in Montesanto, under the patronage of the Colonna family.
download:    yandex anonfiles mega 4shared mixturecloud mediafire
2. Oratorio Judas Macabeo HWV 63 (Mp4)
460 MB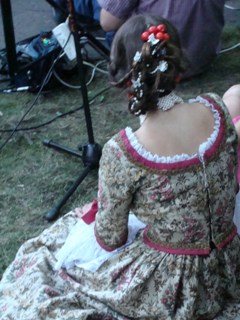 Inmaculada Férez - soprano
Marta Infante - mezzosoprano
Andrew King - tenor
José Antonio Carril – baritone

La Capilla Real de Madrid
Coro IBN Gabirol y Coro de Jóvenes
Óscar Gershesohn – director

Judas Maccabaeus (HWV 63) is an oratorio in three acts composed in 1746 by George Frideric Handel based on a libretto written by Thomas Morell. The oratorio was devised as a compliment to the victorious Prince William Augustus, Duke of Cumberland upon his return from the Battle of Culloden (16 April 1746). The first performance took place on 1 April 1747 at Covent Garden, and Judas Maccabaeus became one of Handel's most popular oratorios (second only to Messiah).
download:    yandex anonfiles mega 4shared mixturecloud
3. Giulio Cesare 2006 (FLV)
690 MB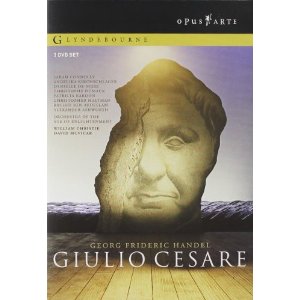 Giulio Cesare - Sarah Connolly – mezzo-soprano
Sesto - Angelika Kirchschlager - mezzo-soprano
Cleopatra - Danielle De Niese – soprano
Tolomeo - Christophe Dumaux – countertenor

Orchestra of the Age of Enlightenment
William Christie – conductor

Glyndebourne Festival Opera, 2006

If you only buy 1 opera on DVD this year (or even this decade) this is the one to buy. I have watched this so many times already with, of course, repeats of some particular favourite arias. This is a recording of probably the best production of any opera you will ever see. I have been going to the opera live for more years than I care to remember and have more recordings that I can store. Yes, I saw this live (on one of the 2 dates it was recorded last year for this DVD). I even had to give up my booked seats for the camera and camera man! This was a triumph at last years BBC proms as well as at Glyndebourne. Try reading the reviews given in the papers in 2005. No wonder it is a sell out with the slightly different cast at Glyndebourne this year. Again rave reviews in papers.
The staging is just a joy from beginning to end. It is impossible to single out any of the soloists as being better than the others. Each in their different way brings something special to this opera and makes an important contribution to the whole. The orchestra are renown for their playing and make a major contribution to a very special recording. If this recording seems expensive remember that it is a 3 DVD set and is a lot cheaper that going to Glyndebourne. Ideally you should go AND buy the DVD. I was exceptionally lucky and did just that. If you have never seen and opera or never seen a Handel opera staged, then this will be an eye opener. You will then understand why people are prepared to spend £160 a seat to see opera at Glyndebourne and the house is sold out. "Of all the noises known to man, opera is the most expensive." --- Molière (1645)
download:
4. Semele (Mp4)
480 MB
Semele - Rosmary Joshua
Jupiter - Rockwell Blake
Juno - Kathleen Kuhlmann
Ino - Charlotte Hellekant
Codmus - Reinhard Hagen
Somnus - Willard White
Athamas - Michael Chance
Iris - Sophie Marin-Degor

Les Arts Florissants
William Christie – conductor

Festival d'Aix en Provence - Théâtre de l'Archevêché – 19 juillet 1996

The festival international d'art lyrique is an annual international music festival which takes place each summer in Aix-en-Provence, principally in the month of July. Devoted mainly to opera, it also includes concerts of orchestral, chamber, vocal and solo instrumental music.
Semele (HWV 58) is a 1743 opera (initially presented as an oratorio) in three acts by George Frideric Handel. It is based on the classical myth of Semele, mother of Dionysus.
download:   yandex anonfiles mega 4shared mixturecloud
5. Haendel_ Concerto grosso Op 6 nº 6 (Mp4)
80 MB

1. Largo affettuoso
2. A tempo giusto
3. Musette. Larghetto
4. Allegro
5. Allegro

Jordi Savall & Le Concert des Nations

The Concerti Grossi, Op. 6, or Twelve Grand Concertos, HWV 319–330, are 12 concerti grossi by George Frideric Handel for a concertino trio of two violins and violoncello and a ripieno four-part string orchestra with harpsichord continuo. First published by subscription in London by John Walsh in 1739, in the second edition of 1741 they became Handel's Opus 6.
download:  yandex anonfiles mega 4shared mixturecloud mediafire
Zmieniony (Czwartek, 06 Czerwiec 2013 12:58)