Ouverture Spirituelle - Mozart & Schubert (Claudio Abbado) [2016]
Ouverture Spirituelle - Mozart & Schubert (Claudio Abbado) [2016]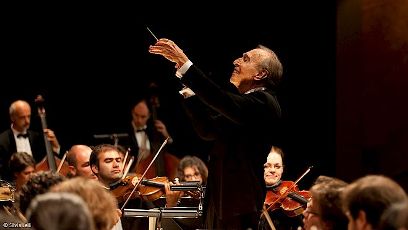 1. Mozart: Mass in C minor, K. 139 "Waisenhausmesse" (Orphanage Mass)
2. Schubert: Mass in E flat major, D. 950

Rachel Harnisch (Sopran)
Roberta Invernizzi (Sopran)
Sara Mingardo (Mezzosopran)
Javier Camarena (Tenor)
Paolo Fanale (Tenor)
Alex Esposito (Bass)

Arnold Schoenberg Chor
Orchestra Mozart Bologna
Claudio Abbado (Conductor)

Recorded at the Salzburg Festival in the Haus für Mozart.

download (AVI @2165 MB):