Prokofiev (3)
Prokofiev
1. The Stone Flower (Mp4)
285MB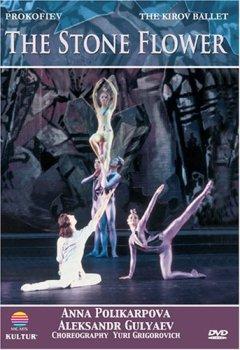 Danila - Aleksandr Gulyaev
Katerina - Anna Polikarpova
Queen of the Copper Mountain - Tatiana Terekhova
Severyan, a Bailiff - Genady Babanin
Fire-fairy - Irina Chistyakova

The Mariinsky Theatre Orchestra
Yuri Grigorovich - choreography
Alexandre Viliumanis - conductor

The Stone Flower is the last ballet for which Prokofiev wrote music, a love-story based on a fairy tale from the Urals, a mixture of real-life scenes and fantastic dreams, of classical dance and folk choreography. In the words of the ballet's choreographer, Yuri Grigorovich, the story concerns "the fate of the stone carver, Danila, who wishes to see the full power of the stone and show its beauty to the people. The creative urge which possesses Danila and the desire to create more perfect art is the leitmotif of the ballet".
Danila, who is in love with Katerina, desires to create a malachite vase that will be as simple and beautiful as a flower. During this quest, Danila is led to the underground realm of the Queen of the Copper Mountain, who wishes to help him but also wants him for herself. But the strength of Danila and Katerina's love eventually moves the Queen of the Copper Mountain to release him, and the young lovers return to their village with the secret of creating beauty from stone. With Aleksandr Gulyaev as Danila, Anna Polikarpova as Katerina, and the Maryinsky Theatre Orchestra. ---russiandvd.com
download:
yandex 4shared mega mediafire zalivalka cloudmailru oboom uplea
2. Romeo & Juliet (Paris Opera Ballet) [2010] (MP4)
567 MB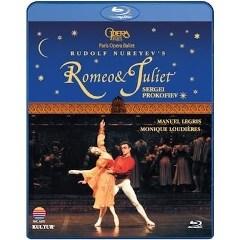 Manuel Legris, Romeo
Monique Loudieres, Juliet
Charles Jade, Tybalt
Lionel Delanoe, Mercutio

Orchestre de L'Opéra National De Paris
Conductor: Vello Pahn

Choreographed by Rudolf Nureyev, this stunning Paris Opera Ballet production was performed at the Opera Bastille. 
The exceptional cast was chosen by Nureyev himself

3. Cinderella [Mp4]
408 MB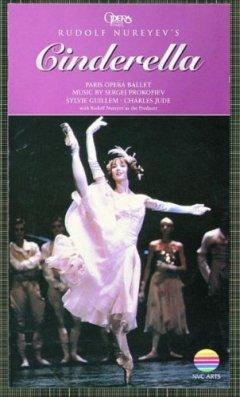 Sylvie Guillem as Cinderella
Charles Jude as The Film Star
Isabelle Guerin as First Sister
Monique Loudieres as Second Sister
Georges Piletta as Mother
Nureyev himself as The Producer
 
Ballet de l'Opéra National de Paris
Palais Garnier 1987

The late Rudolf Nureyev's staging of Perrault's classic tale is set in 30s-style Hollywood, with an Art Deco set. Cinderella's unhappy home life is set amongst the poverty wrought by the Great Depression.
download: yandex 4shared mediafire mega
Zmieniony (Sobota, 08 Sierpień 2015 21:51)