Leona Lewis – Christmas With Love (2013)
Leona Lewis – Christmas With Love (2013)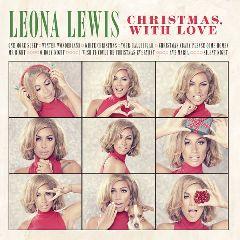 01. One More Sleep
02. Winter Wonderland
03. White Christmas
04. Your Hallelujah
05. Christmas (Baby Please Come Home)
06. Mr. Right
07. O Holy Night
08. I Wish It Could Be Christmas Everyday
09. Ave Maria
10. Silent Night

When Leona Lewis won The X Factor in 2006, it was evident that she had the voice of a virtuoso and the charisma of a Post-It note.
Seven years and 28 million album sales on, little has changed. Lewis has undergone various half-hearted reinventions over the years, from the bellicose, Whitney-esque balladeer of 2007 debut Spirit to the R&B/soul of 2009's Echo to the electro-pop of 2012's Glassheart, while still showing little signs of anything resembling a personality.
This same essential banality undercuts this Christmas album, a career move so wearingly predictable that it is no surprise to learn that it was Simon Cowell's idea. Leona has gushed that its inspiration was Phil Spector's legendary Yuletide record, but this exercise in precision karaoke pales in comparison.
It has never been in doubt that Leona can sing, but does the world really need more melodramatic, melismatic renderings of Winter Wonderland, White Christmas and Silent Night? They are exactly as you expect: Leona never misses a note, and she never stirs the soul. Hackney's antiseptic diva strikes again.
Original songs One More Sleep and Your Hallelujah out-Celine Celine, but the most enjoyable outing is a joyous romp through Wizzard's 1973 roustabout, I Wish It Could Be Christmas Every Day. It works because it is that thing that Leona Lewis so rarely is: fun. --- Ian Gittins, virginmedia.com
download:  yandex 4shared mediafire
Zmieniony (Czwartek, 23 Marzec 2017 20:18)