John O'Callaghan - Unfold (2011)
John O'Callaghan - Unfold (2011)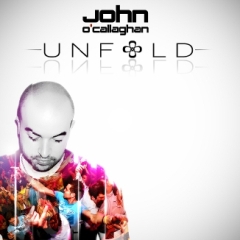 01. John O'Callaghan with Betsie Larkin - Save This Moment
02. John O'Callaghan with Timmy and Tommy - Talk To Me
03. John O'Callaghan feat. Cathy Burton - Perfection
04. John O'Callaghan - Smokescreen
05. John O'Callaghan with Audrey Gallagher - Bring Back The Sun (Ambient Mix)	play
06. John O'Callaghan with Thomas Bronzwaer - Stargazer
07. John O'Callaghan - Stresstest
08. John O'Callaghan with Giuseppe Ottaviani - Ride The Wave
09. John O'Callaghan with Betsie Larkin - Impossible To Live Without You		play
10. John O'Callaghan with Kathryn Gallagher - Mess Of A Machine
11. John O'Callaghan - Psychic Sensor
12. John O'Callaghan - Centurion
13. John O'Callaghan - Raw Deal
14. John O'Callaghan vs. Neptune Project - Rhea (Chillout Mix)

John O'Callaghan is an Irish DJ, mainly producing electronic dance music. He also produces music under the alias of Joint Operations Centre, Mannix and Stenna. O'Callaghan formerly had the majority of his work released on Discover, the British record label set up by John Askew. Recently, his work has been released by Armada Music and its sublabels; primarily on Armind and Soundpiercing. The remix of his vocal trance production "Big Sky" by Agnelli & Nelson was voted "Tune of The Year" by listeners of Armin van Buuren's A State of Trance radio show in 2007.
In 2008, not only did John enter the DJ Mag 100 in 2008 at number 60 but he also picked up two awards at the 'Irish Dance Music Awards', winning 'Best Producer' and 'Best DJ'. With the success of 2008 flowing, John also became the first Irishman to play Trance Energy. In 2009, he rose 36 places to 24th in the DJ Mag 100. In addition to numerous single releases, he has released a live album (Discover "Live As" Volume 2) and two artist albums, Something To Live For and Never Fade Away.
Never Fade Away was released in 2009 on the Armada label shortly following the single release of "Find Yourself feat. Sarah Howells". "Find Yourself" was tipped a future favorite on Armin Van Buuren's weekly radio show, A State Of Trance. The track has received recognition from many DJs including Armin Van Buuren, Judge Jules, Matt Hardwick and Gareth Emery. The track has also received a remix from Cosmic Gate which is also making a lot of headway in many DJs' set lists. O'Callaghan has also released another single from the album, "Surreal" which includes vocals from 'Jaren'. 2010 also marked the start of John's very own sublabel on Armada Called "Subculture".
download (mp3 @VBR kbs):
yandex 4shared mega mediafire uloz.to cloudmailru uptobox ge.tt
Zmieniony (Wtorek, 21 Luty 2017 22:17)