Emily Portman – Coracle (2015)
Emily Portman – Coracle (2015)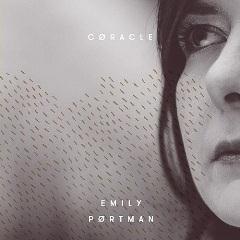 01 – Darkening Bell 03:20
02 – Nightjar 03:30
03 – Brink of June 03:00
04 – Borrowed and Blue 05:09
05 – Coracle 04:42
06 – Eye of Tree 03:23
07 – Dotterine 02:24
08 – Seed Stitch 03:18
09 – A Grief 04:43
10 – High Tide 05:00
11 – Hollow Feather 02:43

Emily Portman – vocals, guitar
Lucy Farrell – violin, vocals
Rachel Newton – harp, vocals
Sam Sweeney – fiddle
Toby Kearney – percussion
M. G. Boulter - guitar

Emily Portman returns with the follow-up to Hatchling, the title track of which won the 2013 BBC Folk Award for Best Original Song. Coracle is Emily's first collection of entirely self-written material.
Opening song Darkening Bell gives a glimpse into another world, where a Hill King draws the listener towards certain death in a 'jagged rock tomb'. Emily's misleadingly sweet and innocent vocal over strings and Rachel's harp beckons towards the rocks with the enchantment of a Siren. The dark theme continues with Nightjar's enveloping tides before the suspenseful Brink of June wakes us up to the oncoming summer months.
Heartbreaking title track Coracle's poignant lyrics describe the loss of a baby, while soaring strings give the song a chilling atmosphere that is enhanced by being recorded live inside a church.
In Eye of Tree, Emily provides a skewed response to the traditional ballad Tam Lin, which describes a woman's unexpected pregnancy after an encounter with an elf. To a driving harp and gloomy piano, she describes a journey into the heart of a dark wood, in which she might have imagined the whole encounter as a trick of her own shadow and reflection.
The folk tale of the child who came from an egg is retold in Dotterine, with unaccompanied vocal harmonies that entrance throughout, while the sparsely orchestrated A Grief is another exploration of the fragility of life.
A collaboration with Liverpool poet Eleanor Rees resulted in the worrying yearning for a watery death that is High Tide and closer Hollow Feather retells the folk story of a death meted out by a team of birds, while beatboxer MaJiKer's choral-like vocals give the song a resonating quality.
With Coracle Emily Portman has produced a deeply moving collection of intricately woven folk-pop songs as lyrically dark as they are stunningly beautiful to listen to. ---Roy Spencer, brightyoungfolk.com
download (mp3 @320 kbs):
yandex 4shared mega mediafire zalivalka cloudmailru
Zmieniony (Czwartek, 12 Styczeń 2017 14:46)