Fiona Flanagan - Fiona (1985)
Fiona Flanagan - Fiona (1985)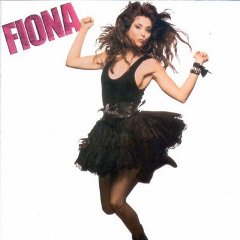 1. Hang Your Heart On Me
2. Talk To Me     play
3. You're No Angel
4. Rescue You
5. James
6. Love Makes You Blind   play
7. Over Now
8. Na Na Song

Personnel: 
Fiona (vocals); 
Donnie Kisselbach (bass guitar); 
Bob Messano (guitar); 
Benjy King (keyboards, background vocals); 
Joe Franco (drums).

Fiona Flanagan's debut album is pretty typical 80s female fronted AOR that hasn't really stood the test of time that well. It can be pretty accurately dated within the first ten seconds. Something that can be said of many albums of this kind.Revisiting the album for the first time in many a long year I was initially surprised how many of the songs came back to me quickly. Sadly though most of them don't really go anywhere beyond the hook.The limitations of Fiona's voice are all too apparent in places with a tendency to be over aggressive which gets a little shouty especialy on 'Rescue You'.The album does have its moments though. The opening track 'Hang Your Heart On Me' is faintly reminiscent of Ann Wilson whilst the track 'James' would not be out of place on a Lita Ford album.
The closing 'Na Na Song' despite its silly title is one of the better tracks but the stand out is 'Talk To Me' with its great frenzied sax. ---martinleedham.wordpress.com
download (mp3 @320 kbs):
Zmieniony (Środa, 28 Luty 2018 22:14)