Fiona Flanagan - Beyond the Pale (1986)
Fiona Flanagan - Beyond the Pale (1986)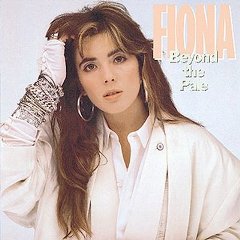 1 "Tragedy"
2 "Hopelessly Love You"
3 "Living In a Boy's World"   play
4 "Thunder & Lightning"
5 "Tender Is the Heart"
6 "Running Out of Night"
7 "In My Blood"
8 "He's on My Side"
9 "You Better Wait"             play
10 "Keeper of the Flame"
Bonus:
11. Hearts of Fire
12. I'm In It For Love
13. Hair of The Dog
14. The Nights We Spent On Earth
15. Let The Good Times Roll

Personnel include:
Fiona Flanagan (vocals);
Bobby Messano (guitar);
Benjy King (keyboards);
Donnie Kisselbach (bass guitar);
Joe Franco (drums).

The second album from this sweetly histrionic singer, featuring '80s pop, gated drums, and synthesizer stabs punctuated with '80s metal guitar. With Fiona out front and then-lover Beau Hill twiddling knobs, most every cut transcends the cookie cutter even in small ways, as when "Tragedy" mocks itself with electronic basso profundo backing vocals or "Hopelessly Love You" opens with a keyboard stammer and an intro twisting the fair maiden's pitches into helium giggles. Side two offers her first sustained suite, including "Running out of Night," a warning to an aging miscreant to either stay in bed or keep running; "He's on My Side" is the record's most pristine melody over heartfelt, embarrassed goop that's perfect for the newlyweds' first dance, and "Keeper of the Flame" is a jilted lover's vow that, like the mole in the ground, she will root her ex's mountain down. Fiona co-wrote all three of the latter; it's evident she's gearing up for her high-water mark, Heart Like a Gun. ---Andrew Hamlin, AllMusic Review
download (mp3 @256 kbs):
Zmieniony (Środa, 28 Luty 2018 22:13)